I have to say that I've barely played Apex Legends Season 11, but I know there are a lot of good and bad things about it. It's become clear to me that the new map hasn't quite gelled, while weapons and legends seemed to be very balanced, or at least that was my impression (although Rampage was perhaps a bit above). And maybe that's why there aren't too many changes for season 12.



I must admit that I am quite hyped with the new season of Apex Legends, because of all the changes and news more than the patch notes, because it annoys me a lot The Volt goes to the packs although I'm glad to have the Alternator with the disruptor back on the ground. Let's take a look at the patch notes!



Apex Legends season 12 patch-notes; all changes
New Legend: Mad Maggie (skills)
Passive: Warlord's Rage: Temporarily highlights damaged enemies. No speed penalty with shotguns.
Tactic: Incendiary Drill: Fire a drill that sticks to an obstacle and burns the enemy on the other side.
Wrecking Ball: Throw a ball that releases booster platforms and detonates near enemies.
New mode: Control
It's a new mode that is 9v9
infinite respawns
Maps small
You have to take control points, Dominion style in CoD
Unfortunately, it is a mode that only it will be 3 weeks, but I think it will work well and they will end up doing it permanently
Olympus Update
li>Improved rotation options to help navigate around or avoid dangerous bottlenecks.
A new interactive map and more play spaces to draw players into new areas and allow for different gameplay experiences.
Update at Stormpoint
Stalkers damage has been reduced from 30 to 20 and their knockdown force has also been reduced.
The reward for completing a stalker nest has been increased from 90 to 150 materials manufacturing (250 is the total for the large nest in the center of the map). Note: Crafting rewards are split equally among all members of the same platoon who are nearby at the time the nest is cleared. All players (regardless of squad) in the area receive a portion of the 250 crafting materials at the time the large stalker nest is cleared.
Revised the rules with which target wildlife to apply damage as the main factor; should now be fairer and less random.
Stalkers now have a targeting limit, such that no more than 3 can target the same player at a time.
Stalker Lair spawn points have been disabled when two teams are inside the same nest (except for the gigantic nest in the center of the map).
Stalkers are now neutral outside the ring unless in active combat.
Stalker Lairs are now disabled outside the ring if the stalker camp is passive.
Wandering Stalkers in Small Wild Nests have been reduced from 3 to 2 and their wander radius has been halved until they are in active combat.
Some improvements have been made which should allow clear stalker nests sooner.
Slightly increased high level consumable drop for all wildlife.
Communication filters
Everyone: See and hear all players' text/voice chat.
Friends Only: See and hear only your friends' text/voice chat.
No – You don't see or hear text/voice chat.
Crypto
Added gameplay information (ring, round time…), minimap, kill count, team status, and ping information to the drone's HUD.
has taken advantage of Crypto's health/shield display and has been added to the drone's HUD to display the drone's own health.
Scouting beacon markers now display in the world when piloting the drone ( same as when controlling Crypto).
neurolink changes:
Increased Neurolink detection CDV from 160 to 240 degrees.
Neurolink detection is now disabled when retracting the drone.
Surveillance drone changes:
Drone deployment changed:

pressing the tactical ability button sends the drone flying straight in the direction he is facing for a few seconds.
If the drone collides with a wall (or other geometry element), it hits it and redirects itself to continue in the opposite direction.
Crypto no longer directly accesses the drone's view after deploy the drone like this.
Holding down the [Tactical] button launches the drone forward in the same way, but also immediately accesses drone view.

Drone health reduced from 60 to 50.
Hud marker for drone changed to be more visible.
The HUD marker for the drone will now be displayed on screen as long as the drone is still deployed (and not just when it was off screen).
Caustic
Traps can now be destroyed and have 150 HP
Detonated traps expire after 11 seconds (was 12.5).
The effect of the gas remains two seconds after barrel destruction or expiration (gas particles remain a bit longer as they dissipate).
Weapons
Alternator goes to the ground next to the disruptor while the Volt goes to the survival packs
Volt has increased the damage from 15 to 17 and the max mag size increased from 28 to 30
Kinetic Feeder: Swiping with Triple Take or Peacekeeper significantly increases spread time speed and automatically reloads ammo.
The hammerpoint for the P2020, Mozambique is backand it can also be carried by the RE-45
Fragmentation tips:

Passively affects hip fire with both weapons.

Aiming down sights is still a precision shot.

Can no longer be toggled.
Damage per pellet reduced from 8 to 7 from 30-30.
Damage per pellet decreased from 12 to 11 of arc.

Triple Take:

Projectile growth suppression with bullet s.
Damage per bullet reduced from 23 to 21.

Flatline: Reduced from 19 to 18 damage per bullet.
Legendary-weapon-rotation (fully-equipped())
Added: RE-45, Triple Take, Peacekeeper, Prowler and Havoc.
Removed: Mastiff, 30-30 Repeating Rifle, R-301, CAR, and Longbow.
Weapons-in-the-making
VK-47 Flatline and DMR Longbow now available for 30 materials at any crafting station.
Weapons in crafting will not be found on the ground.
The weapons Manufactured have two ammo boxes and come without accessories.
Manufacture
Medical Kit price reduced from 20 to 15.
Kinetic Feeder added to crafting rotation.
Apex Legends fixes and quality-improvements
Fixed an issue that was skipping voice lines from various legends when marking a caged flier.
Fixed empowered mag leaving the ammo counter highlighted when switching from Hemlok o Wingman low on ammo to another weapon.
Fixed the duplicator in cases where it could get stuck with an item inside after crafting with full inventory.
Fixed a bug that invited you to come back in a decade when matchmaking.
Fixed lighting issues in some areas of Olympus.
Fixed cases where Mirage's ultimate lures could get stuck on surfaces that stick out a bit above the ground.
Arenas: Fixed cases where Crypto's drone charges could be used multiple times with a single drone.
Arenas: Fixed cases where attempting to load a Rampage or Se rifle ntinel at the start of the round would cancel the charge.
Fixed Crypto's drone for cases where it didn't display allies' names.
Fixed cases where it was allowed to melee on sloped surfaces for extra speed when dashing.
Fixed cases where revving a Rampage while removing the extended mag would cause the rev bar to remain indefinitely.
Fixed cases where the Sentinel and Rampage charge counter would not correctly display the remaining time for the animation.
Fixed Cases where certain legendary skins for Horizon would block part of the screen when aiming down Prowler's scope + x1 holographic zoom.
Fixed an issue that prevented weapon challenges from displaying progress in the game summary.
Fixed a bug that was consuming 2 stacks instead of 1 gp r charge the Sentinel while wearing gold armor.
Reduced L-STAR impact VFX.
Fixed cases where it was possible to get a jump boost on crates of enemies that were near Horizon's grav lift after it was used.
Reticle Color Customization: Limit values ??to 0-255 to avoid vulnerabilities.
Color Customization Reticle Customization: Improved UI color inconsistency when aiming with different sniper scopes.
Fixed reticle customization in cases where the Nintendo Switch™ would crash and lose performance on the other platforms for quickly adjusting the light bar.
Thanks to your feedback we were able to adjust the in-game icon for Ash's passive; it's now smaller and lower to the ground.
When Ash's tactic ability hits an object it can't stick to, it will now bounce instead of self-destruct (tactic cooldown is no longer refunded).
Improved Ash's ultimate aiming experience by giving preference to farther locations.
Fixed cases where sound effects of the R-99 shot remained if the spectator switched to another player mid-shot.
Storm Point: Fixed cases where it was not possible to shoot through the metal mesh on the antenna .
Stormpoint: Fixed cases where a player could get stuck on the map when using Valkyrie's ult in the command center.
Stormpoint: Thank you Based on your feedback, we've adjusted the final round rings so they don't end up in areas with no chance of cover or riddled with stalker lairs.
Stormpoint: Fixed cases where it could be cast hit a player with a gravity cannon while standing under it.
End of the World: Changed the loot shard from high tier to medium. It was already applied with the 11.1 update, but we forgot to mention it in the patch notes.
End of the World: Fixed an issue with Loba's ultimate not warning that items inside of evidence panels were locked (although the alarm was triggered correctly).
Fixed instances of Gibraltar missing an arm while Pathfinder was doing the Iron Hook executing blow.
Fixed cases where sounds would play across the map if a player canceled the beacon scan.
Fixed a bug with the Cloud Marauder skin for Valkyrie, she had the hands darker in first person than lobby and other first person skins.
Fixed cases where if Seer hit a player with his tactical ability when starting crafting, that player would lose some functionality.
Fixed an issue that did not remove barrels from e Caustic after removal if it occurred mid-deploy.
Fixed an issue where Wattson's Interceptor Tower could heal less than it should on some occasions.
Fixed a crash that could occur when accepting requests to join a club by clicking the accept button twice.
Fixed a bug that caused a choppy feel when going through the club portal Wraith if airborne by gravity cannons.
Fixed a bug that prevented wildlife from dropping butts in Stormpoint.
Improved wildlife combat wild against vehicles.
Earning high-tier consumables for all wildlife.
Included being able to see an allied legend's survival item when the inventory is open.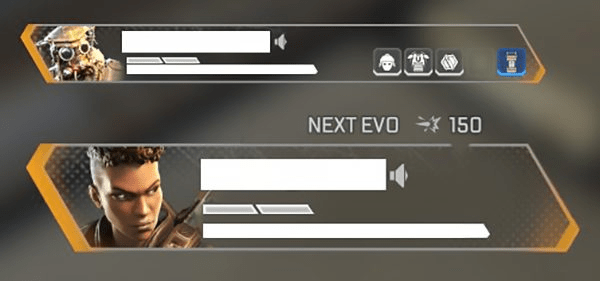 This has been it! If you want to know more about the patch notes for Apex Legends, check out the official website!