Last Thursday we reported an issue related to Division Rivals rewards. EA Sports did not officially clarify what the error was, but some users did comment that it could be due to a bug that allowed certain people to claim unlimited prizes. Well, the company has confirmed that they will ban the FIFA 22 accounts that took advantage of the situation to constantly exchange those rewards, and thus get many packs and/or coins.



Depending on the times in which they claimed the prizes, the sanction is more or less harsh. The first would be a seven-day ban on the video game online. While the second consists, in addition to the aforementioned restriction, in preventing access to the Ultimate Team transfer market. And I must confess that, based on the words of the statement, I am not completely sure if that sanction is for the whole year or only for those seven days. But it gives the impression that it will be for the whole season.



FIFA 22 – EA Sports Release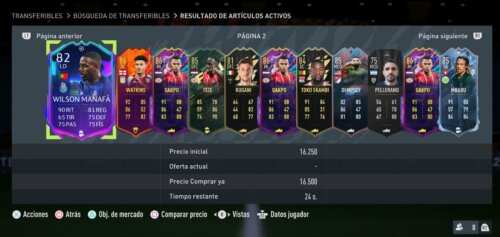 Remember that we have a Telegram broadcast channel, in case you want us to notify you every time we publish a post about FIFA 22 Ultimate Team. You have a good day! We leave you here the Leweling Future Stars article.