I've wanted to go into Genshin Impact and see how many wishes I have… Yes! About 60. I know, the pity secures the 5-star character at roll 90, but I might get lucky and Yae Miko falls before then . I repeat, Yae, I don't want to lose another 50/50 like I did with Eula when Jean touched me. That day I was nowhere near crying, really in a good way.



In two days we already have the new version of Genshin Impact, and they are giving us the batteries (or long teeth) by showing us some other little thing about this version. In this case it was the turn of the first banners of 2.5. We already knew the characters in this one and some weapons thanks to leaks, but now we can know everything that will be in this banner, including 4-star weapons.



The first banners of version 2.5 of Genshin Impact
Genshin Impact today announced the first banners for the first half of version 2.5 ?
As it was already known, in the banner of characters will be Yae Miko, accompanied by Thoma, Fischl and Diona ?
As for the weapons, the 5-star ones are Axiom of the Kagura and Primordial Jade Cutter ?
The 4-star weapons are Ultimate Chord, Sword of Sacrifice, Wavecut Fins, Rain Reaper and Eye of Insight ?
Below you have the appearance of the first banner of characters in the 2.5 ?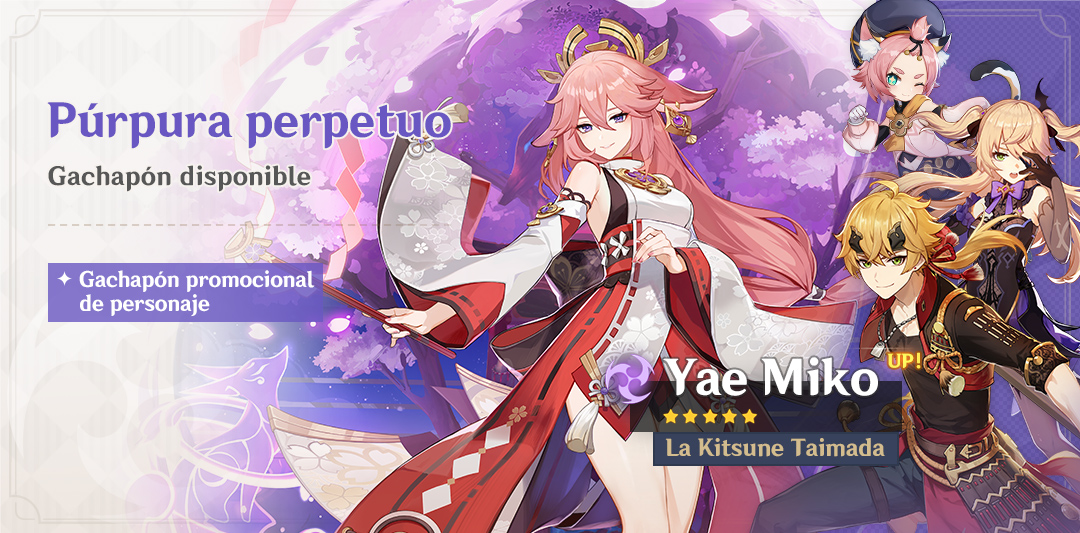 What little things will you go for? Yes or yes, some 4-star character is going to fall, except for Diona, I have them all. And I wasn't going to, but I think throwing for Yae Miko's weapon is a high need. Not only because he will obviously get the most out of the character, but because of how divine he will be on the map.